If you are wanting to begin research that focuses on the needs of Indigenous peoples or uses Indigenous methods of inquiry, the most important thing to do is to connect with the Indigenous community that this research will affect.
---
There is no one-size-fits-all approach to connecting with Indigenous communities, as each Nation has their own rules, laws and guidelines as to how this should be done. Some communities will require that you actively seek out the Knowledge Holders and Elders on your own, whereas others prefer that you put in a formal request with the band office to speak to somebody. It is important that you understand the organization, structure, and guidelines of the community that you are intending to work with prior to seeking out individuals to discuss your research questions with.
Secwépemc Nation's Research Ethic's Guidelines can be used as an example as to how one approach to connecting with the community ethically can be done: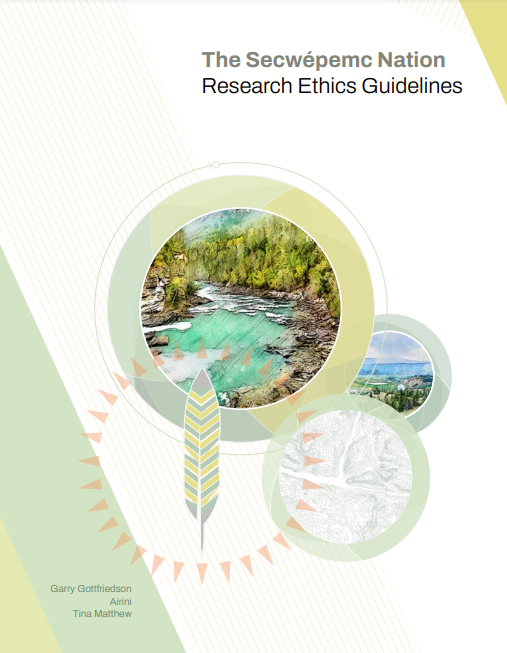 This document which can be found here was created through immense collaboration over the period of three years. Focused gatherings were held that collected the sharing of Elders, Knowledge Keepers, Secwépemc academic leaders and researchers, as well as the thoughts of the general Secwépemc community. This document provides the ethical framework which must be adhered to while seeking out Knowledge holders, Elders, and research participants, and guides the researcher through understanding the correct ways to build relationships and approach the community regarding future research.
Other nations across Canada may have their own documented guidelines created, and as a researcher it is your responsibility to seek them out prior to initiating contact.
Some places that these documents may be found include:
The Indigenous Nations webpage
A local University's webpage
A Universities Indigenous department
The head of research at a local University
Your program advisor
Remember, not all Indigenous Nations have explicitly written guidelines as to how to ethically engage with the community. In circumstances where no explicit guidelines exist, it is best to defer to the knowledge of those with more experience around you. Reach out to your Advisor, staff within the Research Department, or your Universities Indigenous Services staff to determine how to ethically proceed.
As research done within and alongside Indigenous communities necessitates strong relationship building and reciprocity, it is crucial that you connect with the members of the community that are designated within that Nations context to speak on behalf of their knowledge. By putting in the effort to assure that you understand the Nations structure and organization, this is the first step to building a relationship built on the foundation of trust and respect.